Saturday, July 29th - 2pm - Author Signing with Sharyn Gale - Imagining Molly
Molly Sampson Shore, a sensitive, tender six-year-old, is suddenly plagued by night visions – figures and muffled voices outside her bedroom window. The visions materialize on a Saturday at the mall when a kidnapper snatches Molly from the "reading circle" the moment Molly's mother, Claire, diverts her attention to sampling fragrances at a nearby perfume counter.
Molly's harrowing journey as a captive unfolds while Claire and her husband desperately search for their only child. At first, Molly connects with her mother through a scattering of telepathic moments until the tenuous psychic melding between mother and daughter fades to a last wisp of thought. Then, suddenly, silence. Read more...

Saturday, August 5th - 2pm - Cookbook Signing with Amanda Glover and Raheem Nelson at The Judy Black Memorial Park & Gardens - Sweetie
Amanda Glover is best known for her baking business, AmandaBakes. After graduation from the Culinary Institute of America, she worked at the Mayflower Inn In Washington, CT where her love for the art of baking and pastry began. She further honed her skills as a pastry chef at the famed European patisserie Belgique in Kent, a four year stint resulting in a well developed repertoire in breads, chocolate making, and pastry production. The next stop was at the venerable Winvian Resort in Morris, Connecticut. There she worked under the innovative and creative mind of Chef Chris Eddy. It was here she gained an appreciation for sustainable, locally sourced ingredients and products that would ultimately shape her worldview on the interconnectedness of a community built around food. Read more...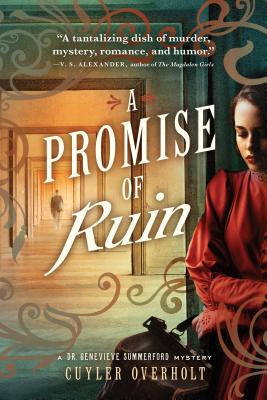 Saturday, August 19th - 4pm - Author Discussion & Signing with Cuyler Overholt - A Promise of Ruin
The second book in the Dr. Genevieve Summerford mystery series, A PROMISE OF RUIN follows Genevieve as she is drawn into the investigation of a young Italian immigrant woman who has gone missing, and walks straight into New York's underworld. Read more...
Where's Waldo in Washington Depot?
Where's Waldo? In Washington Depot, of course. The famous children's book character in the striped shirt and black-rimmed specs is returning to twenty different local businesses throughout our community this July. Those who spot him can win prizes, including buttons, book coupons and more. From The Hickory Stick Bookshop to Washington Art Association and beyond, Waldo figures will be well hidden in local businesses. Find Waldo Local is a great summer vacation activity, and a wonderful way for residents to support local business and the Shop Local movement. If you find him in at least 15 locations, you could win prizes at our Prize Party on July 31st! What are you waiting for? Get your passport at The Hickory Stick Bookshop or any other participating business as soon as July 1st at 9am! Read more...
Thank you to all of the participating Where's Waldo? businesses!
Apple Tree Design - Best Monogram - Huntington & Hope - J. McLaughlin - Litchfield Bancorp - Marty's Cafe - The Matthews Group - National Iron Bank - Newbury Place - The Pantry - Sotheby's International Realty - Steep Rock Association - Union Savings Bank - Valley Spirit Cooperative - Washington Art Association - Washington Food Market - Washington Outdoor Living Center - Washington Pizza House - Washington Supply Company