Children's Book Signing with Judy E Byrne
Children's author Judy E. Byrne will sign copies of her new picture book The Adventures of Fireman Frank (Outskirts Press, $10.95) at The Hickory Stick Bookshop on Saturday, November 11th at 2pm.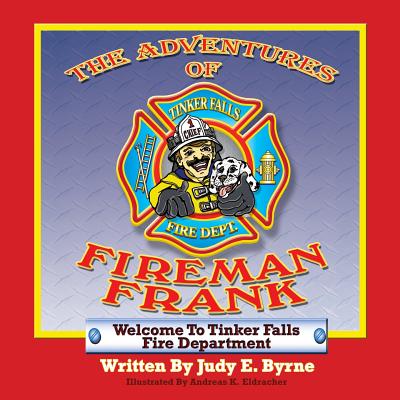 Brrring, Brring sounds the fire alarm! Meet Fireman Frank, Chief of the Tinker Falls Fire Department, and his crew of firefighters. Three fire trucks, BIG RED, LIL-SQUIRT and SPARK, are ready and waiting to take them to their next adventure. Ride along with them; they never know when the fire alarm will ring or where they will be going!
Judy E. Byrne lives in Northwestern Connecticut with her husband, Ken, and their German Shepard, DJ. She wrote her first episode of Fireman Frank for her then three-year-old grandson, Gavin. What started as a desire to write a story for him turned into a series of stories called The Adventures of Fireman Frank. Judy and Ken love spending time with their family, five grandchildren, and friends. Along with writing, she also enjoys reading, sewing, and crafts. Both she and Ken are active in their community and church. Judy has published over thirty pieces in both newspapers and magazines, and as an interior decorator, she had a weekly decorating column for a Connecticut newspaper.
This event is free and open to the public. If you are unable to attend this event, you may reserve a signed copy of The Adventures of Fireman Frank by calling The Hickory Stick Bookshop at (860) 868 0525. For further information about this event please visit www.hickorystickbookshop.com or email books@hickorystickbookshop.com
Event date:
Saturday, November 11, 2017 - 2:00pm
Event address:
Washington Depot, CT 06794

$10.95
ISBN: 9781432768942
Availability: Usually Ships in 1-5 Days
Published: Outskirts Press - September 29th, 2017
---
Event Photo: